After losing to Bayern Munich, Paris Saint-Germain once again fell to the last 16 of the Champions League. This is undoubtedly a heavy mental blow to a club that is determined to be crowned king of Europe. Although the team has a top player like sergio ramos, who has won the Champions League four times, his great experience in the Champions League seems to have brought no effect to the team. The Spanish defender also expressed his disappointment with the team after the game.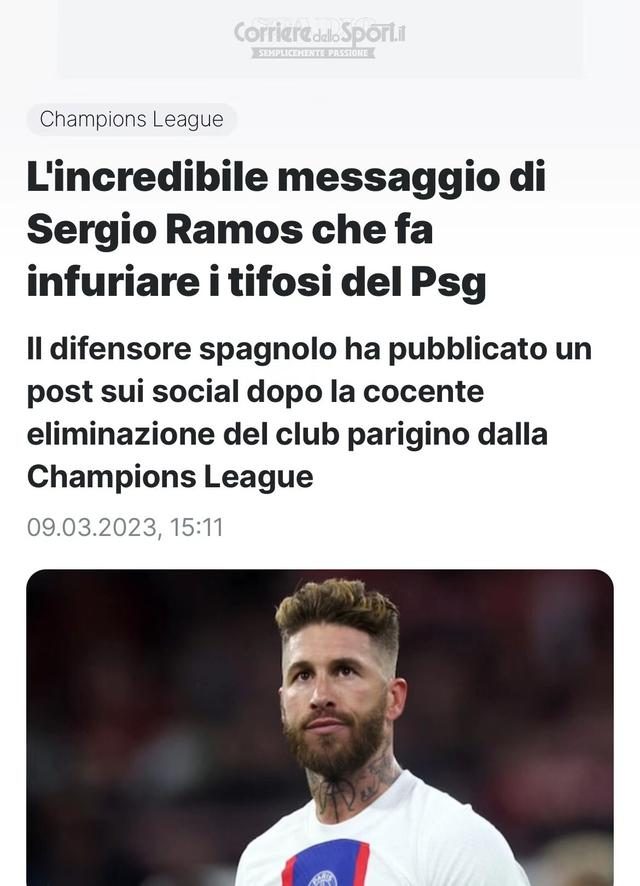 The former Real Madrid defender said on his Instagram: "Like your fans, we are deeply disappointed with the result. The team has not yet won the Champions League, and we are still immature in how to deal with the key details. Unfortunately, we failed to achieve an important goal. Although it is very painful, the champion teams all grow up from failure and adversity. We will come back! "
Ps: Ramos is actually telling the truth. Paris Saint-Germain still has many problems and does not have the strength to win the championship for the time being. But after all, the team spent so much money to buy so many stars, but the Champions League record failed to meet expectations, which made many fans psychologically uncomfortable and it was understandable to scold him. In other words, this year's luck in Paris is really bad. In the group stage, we met Benfica (super this year) and Juventus. After the second qualifying in the group, we drew one of the strongest Bayern.