Development of 5G, AI, VR and other technologies
The "Virtual Digital Man" industry is booming.
What? Virtual digital people?
I've heard of virtual numbers, I've heard of people,
Why can't you understand this when you combine it?
Don't worry!
This is not a word mashup, but the first micro-specialty in Shenzhen University.
-"Virtual Digital Man"

"Virtual Digital Man"
"Virtual digital human" is a visible, interactive and adjustable virtual human form that digitizes the human body structure and presents it on the terminal screen through computer technology. As a hot field at present, it is the intersection of computer, digital media, marketing and other disciplines, and it is also the new direction of head Internet companies such as Tencent, Baidu and Iflytek.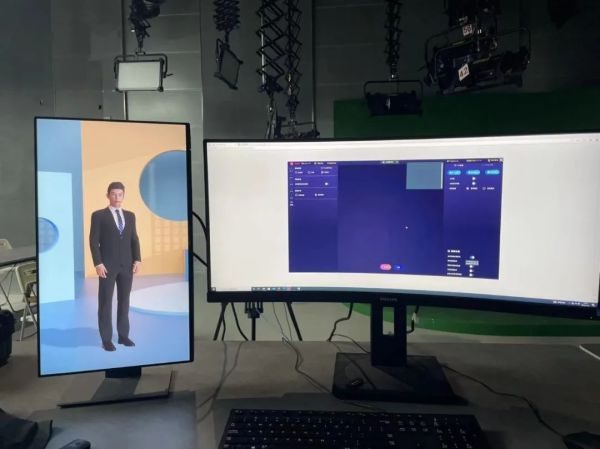 From a technical point of view, virtual digital people can be divided into two categories: human-driven and intelligent-driven. Reality-driven is a relatively mature field at present, represented by Tianyi Luo, Liu Yexi, Xing Pupil and AYAYI in the industry. At present, the related concepts of "Metauniverse" form a clustering effect, and virtual digital human is one of the core industrial links of Metauniverse. With the lowering of the threshold and the great richness of application scenarios, it is estimated that by 2025, the virtual digital human industry will reach 100 billion.
In March, 2021, the state incorporated the development of virtual digital technology into the 14th Five-Year Plan for National Economic and Social Development of People's Republic of China (PRC) and the Outline of Long-term Goals in 2035. Realizing virtual digital technology innovation has become the only way for China to realize industrial innovation and technological power in the future. In this context, Shenzhen University grasped the reality and focused on the future, and took the lead in creating a "virtual digital person" micro-specialty.
Based on the school-enterprise cooperation between the School of Communication of Shenzhen University and Tencent Technology (Shenzhen) Co., Ltd., the micro-specialty of "Virtual Digital Man" aims to meet the audio-visual content needs of the meta-universe and artificial intelligence, and cultivate the production methods and principles of virtual digital man. Master the planning, creation and communication skills of virtual IP; Know some artificial intelligence, algorithms and knowledge mapping principles, and be able to integrate code language with images; Establish professional innovative talents with professional understanding and research ability in the meta-universe industry, so as to get through the "last mile" of professional education and professional needs.
Micro-courses will adopt the training mode of "course cooperation+project cooperation +"IP co-creation", and 40 students will be recruited for computer, media art, news communication and other majors every academic year, and eight courses including Digital Man Making, Metauniverse and Media Philosophy, Introduction to Artificial Intelligence and Virtual IP Operation will be completed during the training period.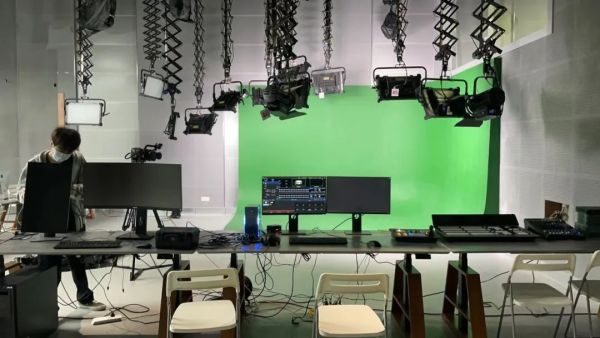 Laboratory scene
It is reported that half of the course content of the micro-major will be taught by the CDD team of Tencent Content Ecology Department in person, and students will have the opportunity to enter the actual combat of the enterprise in the name of project internship. In the teaching process, we also arranged visits and exchanges to broaden students' horizons, hoping to transport innovative and creative talents that meet the needs of the intelligent audio-visual industry.
Wang Jianlei, the head of the micro-specialty of "virtual digital people" and an associate professor at the School of Communication, Shenzhen University, said that "virtual digital people" is a very cutting-edge professional direction, and Internet technology companies are groping for stones and finding ways to seize the new blue ocean of the market. In the education field, China Communication University, Nanjing University and South China University of Technology have all started to offer relevant virtual production courses consciously.
The cooperation between Shenzhen University and Tencent Technology Co., Ltd. has inherent advantages. If we can take the lead in setting up a micro-specialty based on this, it will be the first virtual digital professional in China. With distinctive features and high focus, it will form a good professional recognition. The adoption of micro-professional training can deliver the shortage of talents to the market in the shortest time, which will certainly benefit all parties in Industry-University-Research.
ShenZhen University
Shendawei major
In order to speed up the improvement of the trinity talent training system of "general education, professional training and characteristic development" in Shenzhen University, Shenzhen University will build a interdisciplinary and collaborative education "micro-specialty" to adapt to new technologies, new economies and new formats from 2019, expand students' interdisciplinary horizons and knowledge reserves, and open up the "last mile" of professional education and career needs. Micro-specialty builds innovative talent training mode, actively adapts to the demand of social development for innovative compound talent training, and strengthens the close connection between talent training and industrial demand.
At present, Shenzhen University has promoted 40 micro-professional projects.